In 2017, Owen began touring with multi-instrumentalist and founding member of Solas, Seamus Egan. The Seamus Egan Project features the interplay of banjo, guitar, and bouzouki working in conjunction with accordion, vocals, and whistles.
---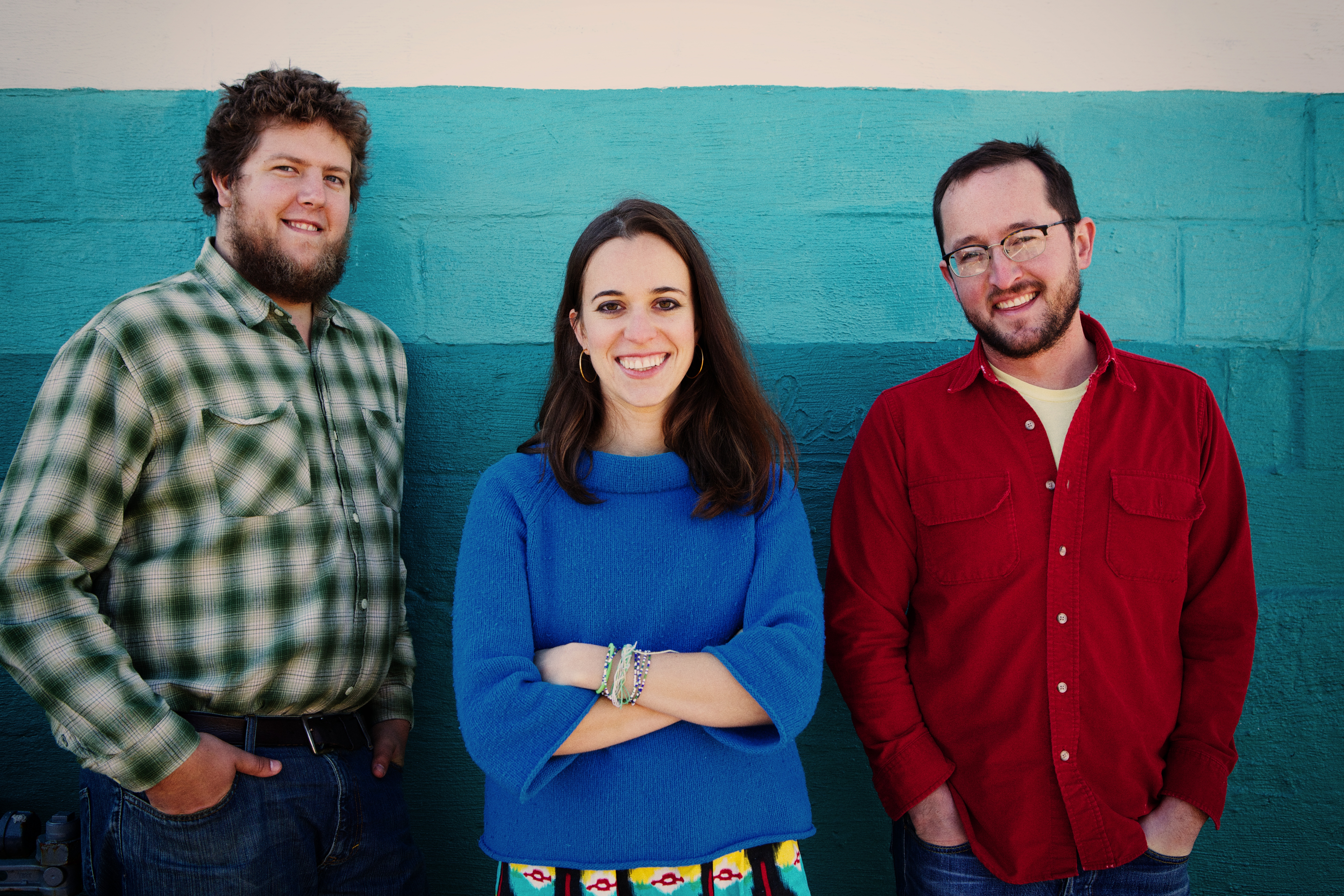 In Brittany Haas, Owen Marshall, and Joe K. Walsh we find a veritable folk music power trio: three masters of old-time, Celtic, and bluegrass music, each a widely known virtuoso on their chosen instrument (fiddle, guitar, and mandolin) joining up to explore the overlapping cross-pollinated common ground in between these three strains of folk music. Bringing years of experience playing all over the globe with numerous beloved acoustic acts, this trio creates a body of music as electric as any acoustic band can hope to be. EP available at haasmarshallwalsh.bandcamp.com
---
The Press Gang perform the songs and dance music of Ireland. Based in Portland, Maine, these four musicians have become popular over the past nine years for their skillful playing and deep understanding of the music—and for their humorous stage presence. The band features Alden Robinson on fiddle, Chris "Junior" Stevens on accordion and concertina, Owen Marshall on guitar and bouzouki, and Hanz Araki on flute and vocals.
---
Éric Favreau & Owen Marshall
In Éric and Owen, we find two repertoires combining into a fluid and melodic conversation. With masterful tone, rhythm, and vast trove of unique tunes both old and new, fiddler Éric Favreau has established himself as one of world's foremost interrupters of Québécois music. In Éric's partnership with guitarist Owen Marshall, the musical exchange is singular, nuanced, and dynamic. The joy these musicians take in their collaboration leads to an unforgettable performance, and a couple of laughs along the way.
---
Riptide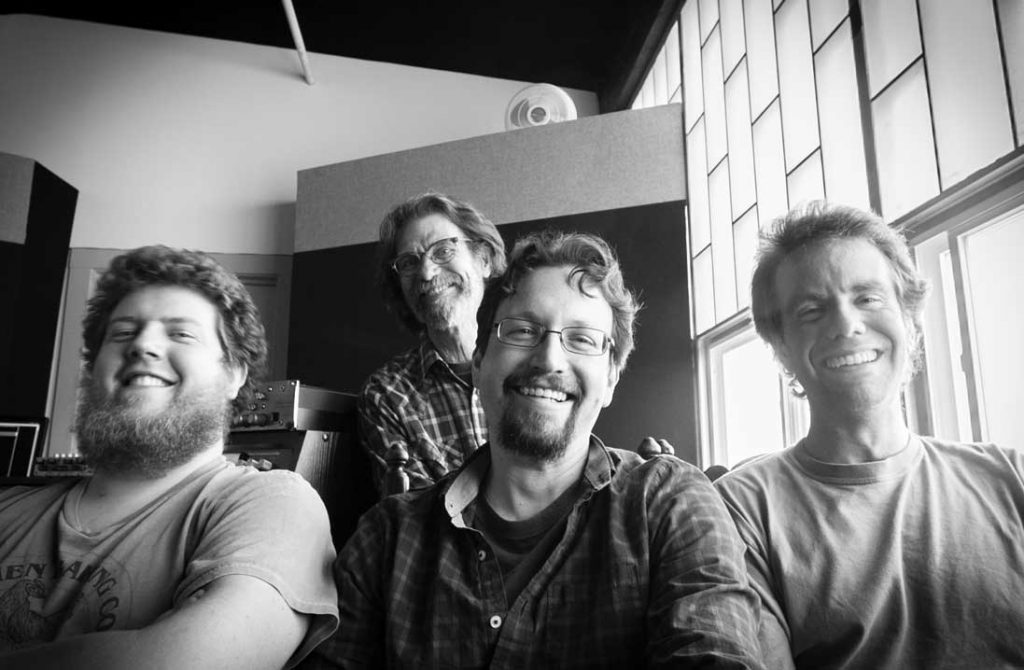 Riptide plays traditional music for contra dances. They are one of the most energetic contra dance bands on the scene today. They love the tunes they play, and their repertoire contains literally hundreds of tunes from New England, Quebec, Ireland, Appalachia, and a few other places. RIPTIDE features Glen Loper on mandolin, Alden Robinson on fiddle, Owen Marshall on guitar, and the legendary Mark "Pokey" Hellenberg on percussion. The band is based in Maine but travels througout the U.S. and beyond.
---
Jenna Moynihan & Owen Marshall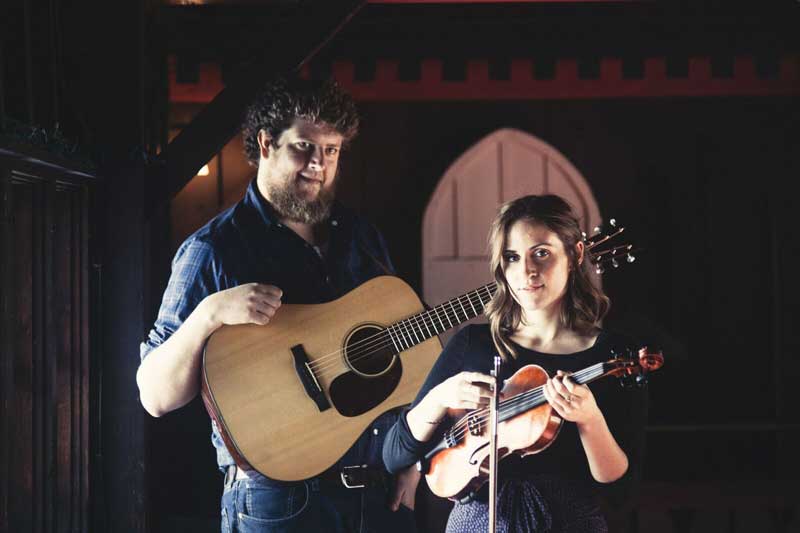 Jenna Moynihan is widely regarded as one of the best of the best in the new generation of acoustic musicians. Versatile and inventive, her fiddling style draws strongly from the Scottish tradition, but is in no way bound by it. Folk Radio UK said of her playing, "…from the first time you hear Moynihan, it is clear that her playing is resonating straight from the depths of her soul." On her 2015 album, Woven, she darts back and forth like the shuttle in a loom, pulling the many strands of the Scottish fiddle tradition into a colorful tapestry that showcases her virtuosic control of her instrument as much as her deep sense of playfulness. To help her create this work, she's brought together some of the best young traditional artists in her hometown of Boston, one of today's hotbeds for new traditional music.
---
Wooden Nickels is expansive clawhammer banjo, groove-heavy fiddling, plus loud, yet introspective guitar accompaniment. This trio brings a fresh and oh-so-reverent perspective to both the Old-Time American and Irish musical traditions.
---
Boston based Uilleann piper Joey Abarta and fiddler Nathan Gourley are two of America's great young trad musicians, who have been playing music together daily since 2013. Their debut duo album, Copley Street, featuring Owen Marshall on bouzouki, has an undeniable chemistry and demonstrates a nuanced understanding of each the other's playing. Their music includes offbeat settings of well-known tunes and beautiful pieces that seem to languish in obscurity. "Copley Street" is a wonderful album from three stunning young players that adds to Boston's rich history of traditional Irish music.
---
At the heart of Inman Square in Cambridge, tucked between Boston & Somerville, The Druid has become an oasis for traditional Irish music. Owned & operated by Mikey Crawford, a native of Ennistymon in Co. Clare, its connections to, & reverence for, Clare's musical heritage are clearly evident as soon as you enter. Down through the years we've been lucky enough to have had some of the best Irish musicians either side of the Atlantic settle themselves into the corner of our establishment & play their hearts out. Album available at thedruidpub.bandcamp.com